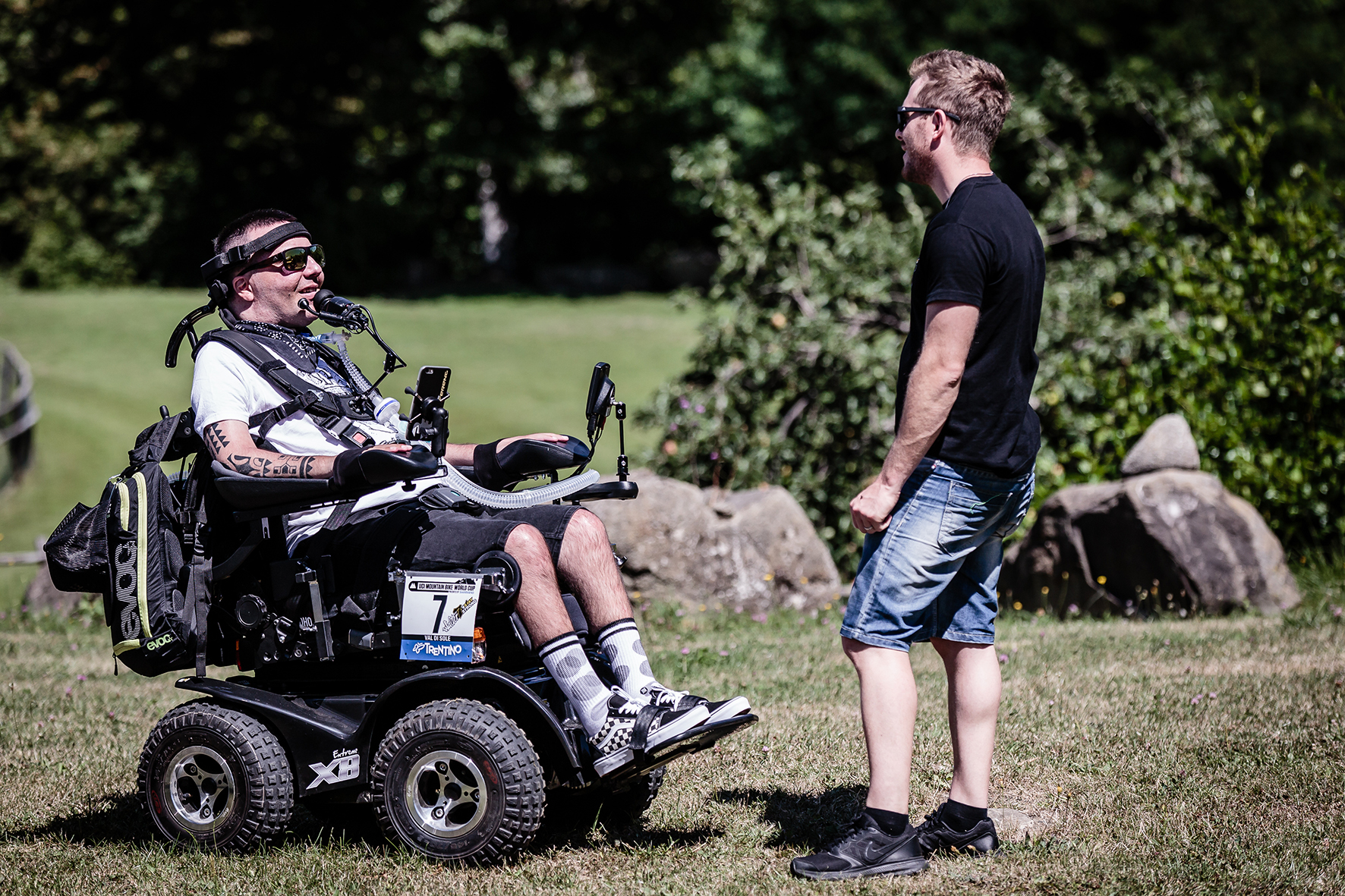 The first step, marking the start of my mission, is a video-documentary that looks at my personal experience, the challenges I face on a daily basis and my unstoppable drive to exceed all limits, because 'limits are there to be pushed'.
The title is "The Perfect Speed" and it is the story of a rebirth. I tell you about my experience, my new life and my plans for the future.
I also get other big names involved, including sportspeople, and together we show you how you can still feel that adrenaline rush and 'be there', even if the circumstances are slightly different.
A special thanks to all the sponsors who are supporting me in this project: Airoh , Andreani Group , Evil Eye, Formula , GT Italy , Val di Sole, Nord RE. To all the people who supported me with the crowdfunding and to Dallara, la Biciletteria and Garda Bike Shop.
The video documentary has been selected by Social World Film Festival 2021 and it will be online starting from 11 July (upon registration on the platform) www.socialfestival.com/live
To support me, you can donate directly here:
Forza Walter is an Onlus association, born from the efforts of the citiziens of Bardi (PR), Walter's village.
The IBAN codes for your donations:
Banca Popolare dell'Emilia Romagna
IT49D0538765620000002253642
Swift: BPMO IT 22XXX

You can use PAYPAL: