A as in "AMICIZIA" (FRIENDSHIP) and as in Alan Beggin
A as in "AMICIZIA" (FRIENDSHIP) and as in Alan Beggin
Don't worry, it won't be just me in the documentary! I will be the one telling the story, but there are going to be many other people who have been, and still are, part of this story.
No spoiler, I promise. Let me just say something... I want to tell you about how I first met Alan Beggin and how our long-lasting friendship, unbreakable to me, started.
I'll also share some gems I was thrilled to come across while walking down memory lane in order to collect material for the documentary.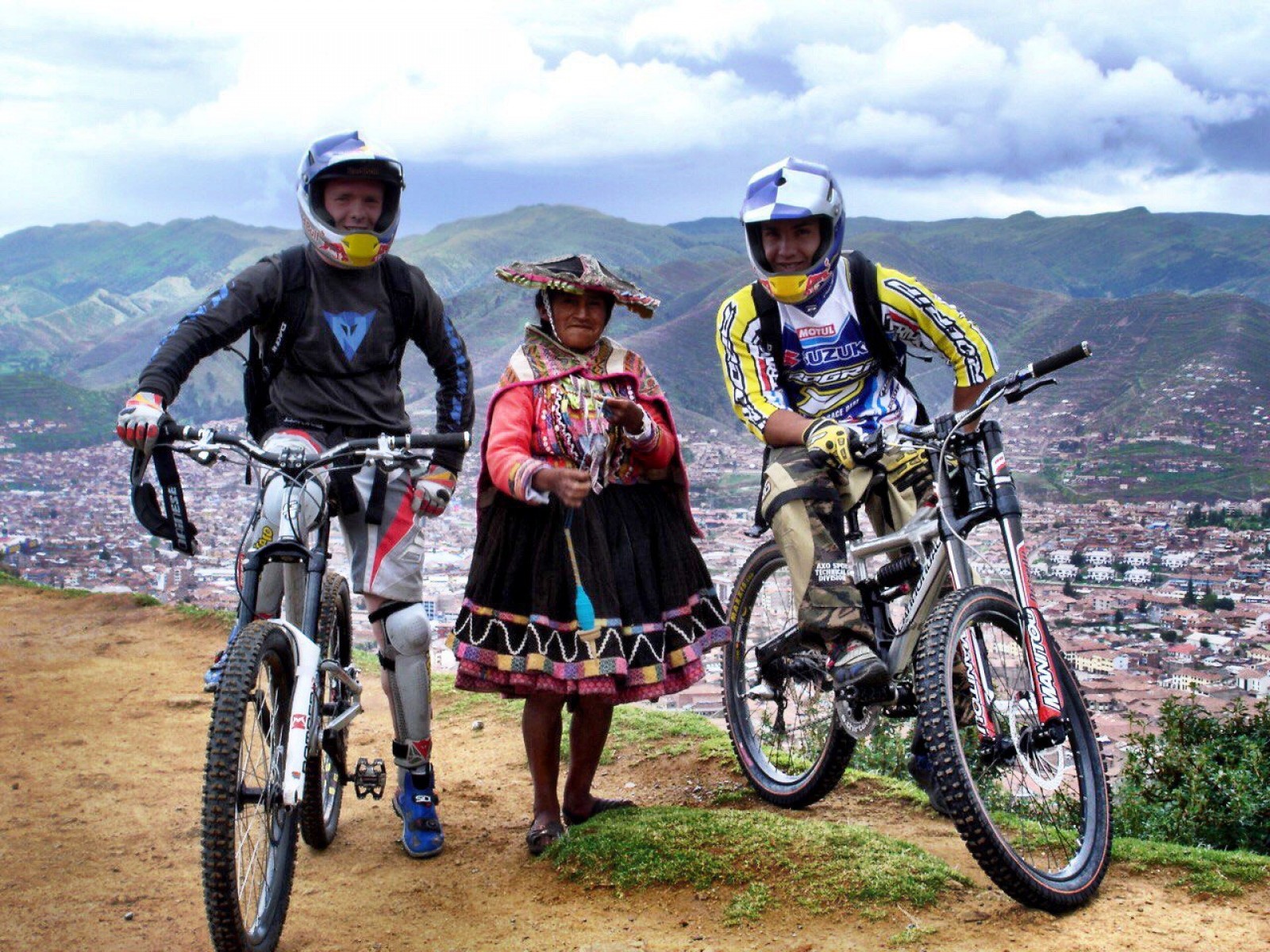 It all started in 2000 when I joined the Red Bull family and in 2001 I set the first Guinness World Record for the highest vertical drop on a bicycle.
Shortly after, Alan joined Red Bull as a Downhill MTB athlete. At the time we were a small group of kids doing only extreme sports. There were about ten of us into snowboarding, motocross, freestyle, climbing, mountain biking and more. Back then we didn't use social networks much (thank God) and influencers didn't exist yet! Wearing a Red Bull helmet was an honor for us, it was somehow like wearing the National uniform at the World Cup.
I actually got to know Alan by reputation first, when he wasn't racing yet, because he used to go to follow his father Gianni to all the races.
Then he started racing too and in the first year in Val Di Sole in the rookies category he set the absolute first time, tougher even than the most successful riders. This is what an exceptional talent is. And this talent got him to beat champions such as Corrado Hérin and Bruno Zanchi, who wrote the history of Italian downhill. Two or three years later we started seeing each other at Red Bull events.
During a trip to Peru, my brother Diego, Alan and I got to know each other better. This beautiful trip lasted more than a month and we visited the most beautiful places in Peru, including Machu Picchu! We left for the 2006 Megavalanche, a motocross-style start, but with 4600 meters that literally leave you breathless after a few seconds. It was a fantastic tour that led us to many events. Among many other things, the descent of the thousand steps of Cerro San Cristobal, on a hill in the city of Lima, was another unique experience. We were always looking for alternative and different spots and we would never get tired. It was really cool!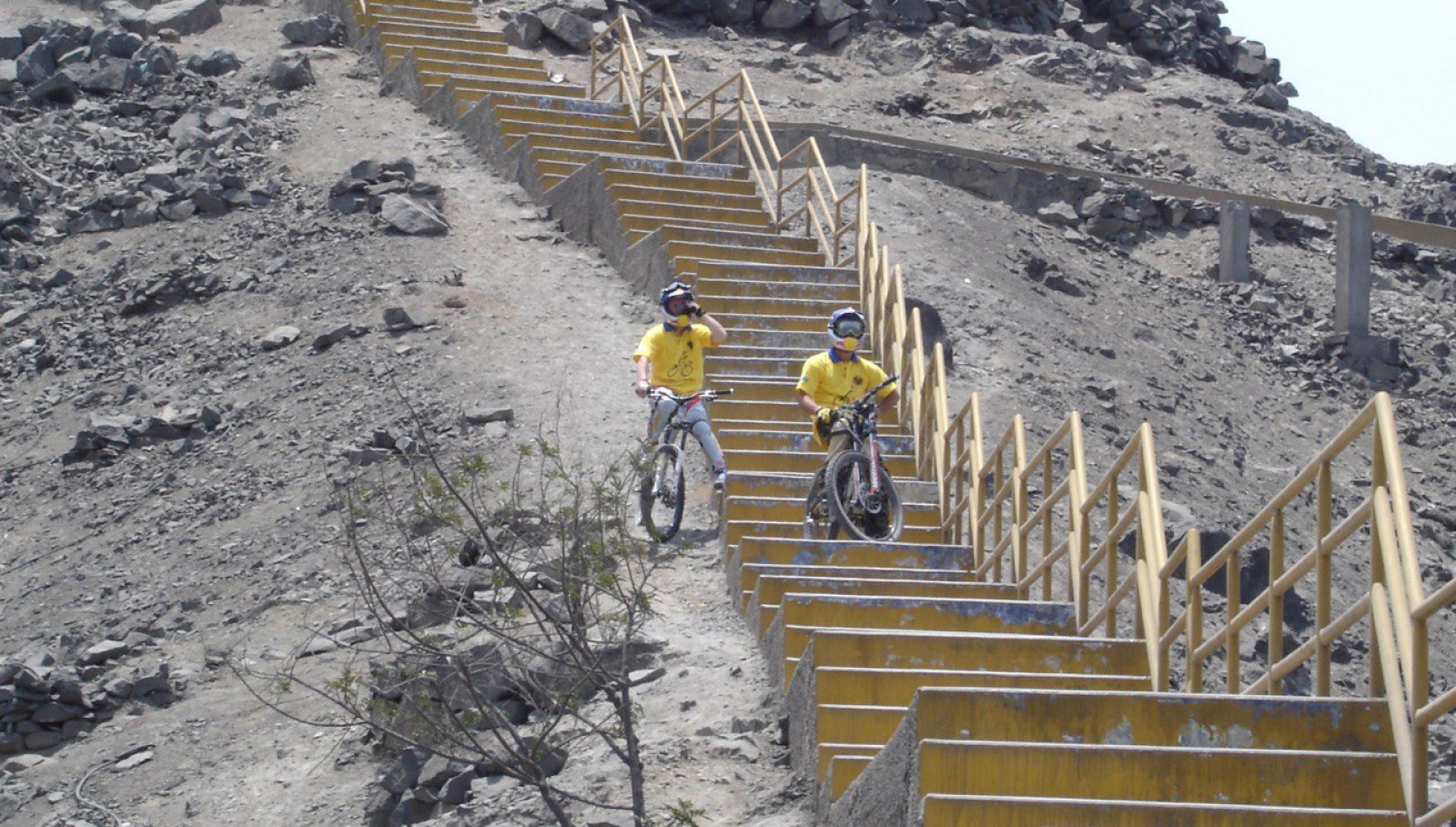 Lima was a blast. It is my mother's hometown, where all my relatives live and where Alan and I got to know each other even better and truly bonded.
In 2006 it's time for my second World Guinness Record and we also go to New Zealand with the Italian National Team for the MTB World Championships. Such a great honor.
Since then, I stopped with the Trial and started dedicating myself 100% to downhill, while Alan in 2008, during the absolute DH in Pila, closed his professional career with the tricolor jersey and a special victory dedicated to his father.
I started putting together the 360 ° Team, at the beginning with two athletes, then we grew and we got to compete in the downhill and trial Word Cup. We have achieved several successes and for this reason in 2013 Alan decided to go back to racing and he did it with my Team.
We ended up once again dedicating our time to our common passion. His comeback to Sestola was amazing: first race and first victory! Great happiness for everyone while Alan enjoyed the races, not as stressed as he used to be, and this brought us together once again.
After the accident the Team kept going on even without me, Alan showed me blood ties and still does so. He is a brother to me and in the important moments of my life he has always been there and I think he always will. I have no doubt.
He will be the one telling you the rest in the documentary. I just wanted to share some fun facts with you so far. Can't wait for Alan's reaction when he sees himself in the videos and reads the blog! ;)